CTK Virtual Open Day. Journey Through the Eyes of a Child
Principal's Welcome
Welcome to the Christ the King Primary School and Nursery Website. As a school that strives to ensure that every child becomes the best that they can be, we hope this website provides you with useful information about all aspects of our school community including access to our school prospectus, curriculum information, policies, extra curricular activities, and our links with parents and the community. Over time, it will provide current school news and information, so be sure to check in on a regular basis.
For pupils, there are class pages where their work will be displayed with activities which will support their learning available for them to access.
We hope you find our website informative, accessible and enjoyable, and that it reflects the tireless endeavour that we as a school and community commit to give the pupils of Christ the King Primary School the best opportunities in life.
Mrs Roisin Darcy
Principal
Latest News at Christ the King
GreenPower IET Goblins at Christ the King
Follow us on Twitter
Christ the King Primary School Twitter Feed
CTK Schools NI App and Messaging Service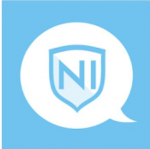 Our main communication with parents is via the Schools NI App. All school messages will be delivered through this service. Schools NI App allows you to view school updates and receive messages and private messages via your phone or tablet. The app is available on both Apple and Android devices, and will give you access to our school news, calendar events and letters.
Please download the App for Apple or Android by clicking the buttons below. Make sure that you verify your access to private messages and allow the App to send you notifications. To install the app, open [School Website] on your phone or tablet and click the 'Download App' button that appears at the top of the screen. Alternatively click the following link https://schoolsni.app.link/g6dV8m5ei9 to download the app NOW.


School Days at Christ the King