Book Fair Arrives at Christ the King!
6th Feb 2015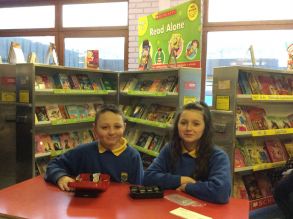 The annual school book fair started today with much excitement and interest as the wonderful range of books available for purchase.
The book fair will be in school until Thursday 12th and we invite parents to come in from 8.45am - 9.00am, and 3.15pm - 3.30pm.