eSafety at Christ the King
1st Dec 2014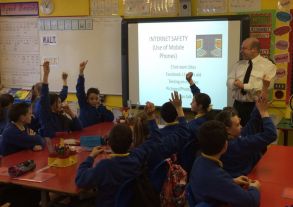 Year 7 pupils took part in an eSafety talk today under the expert guidance of Mr Thompson from the PSNI.
He took the children through a range of activities that promote an awareness of how to stay safe online in the modern digital age.
The pupils all found the talk extremely worthwhile.