Year 7 'Go Berserk!'
14th May 2015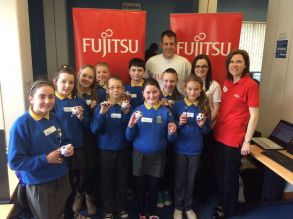 Staff from Fujitsu lead some of our Primary 7 pupils today in a very special workshop.
Fujitsu have been involved in the publication of the local book Go Berserk aimed at teaching coding to primary school children and our Primary 7s took part in the free session to promote coding and understanding of ICT.
Thank you to everyone involved!