Year 7 - Young Enterprise
6th Feb 2015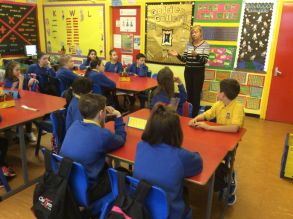 The Year 7 pupils were extremely busy today learning about essential business priciples and practices under the expert guidance of Sandra Magee.
Sandra demonstrated the workings of modern businesses through a production activities where 4 competing 'businesses' were set up in the class with the objective of generating the most amount of profits.
Such was the success of the activiity that the Year 7 class are already planning their next business venture. Watch this space....!